About Mushikamaya
Obama Hot Spring with the highest amount of heat in Japan. This is a store where one is able to enjoy homegrown steamed riches of the sea and the soil at the best hot spring. We look forward to welcoming everyone.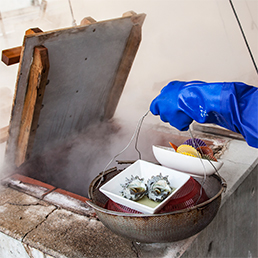 Mushikamaya Hot Spring
14 groups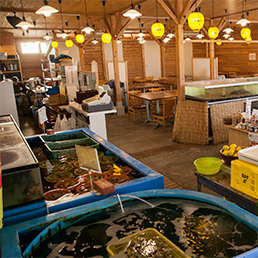 Fully equipped with Fish Tank and Fish Pond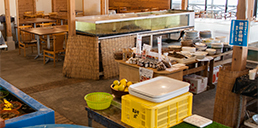 Number of seats at the store
80 Seats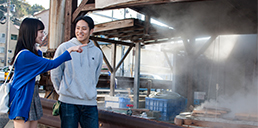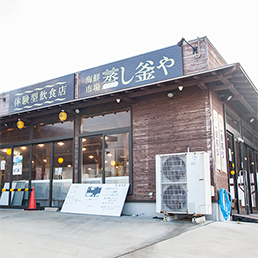 Equipped with large parking lot
(Accomodation of large buses possible)
Menu
We offer various menus such as rice bowls, set meals, plans, steaming experience and so on.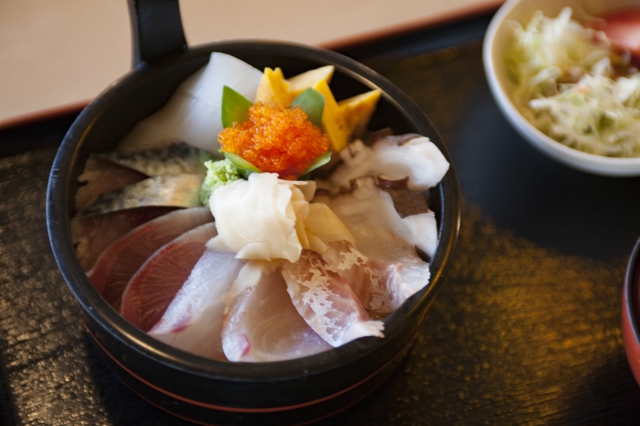 Rice Bowl Menu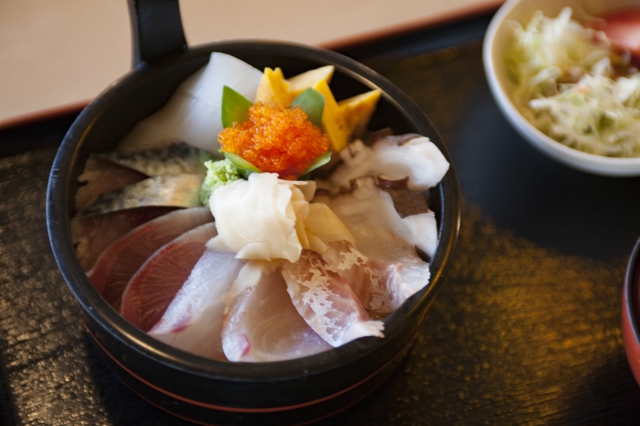 "Jige Don" – seafood rice bowls such as locally harvested fish and shellfish rice bowls, "Yoso Don"- rice bowls of fish such as salmon and tuna that are not locally harvestable, "Yokubari Don" – well-dressed rice bowls of ingredients all mixed, are popular.
In addition, we also offer rice bowls catered to children, Chirashi-style mixed seafood bowl and salmon rice bowl.
Set Menu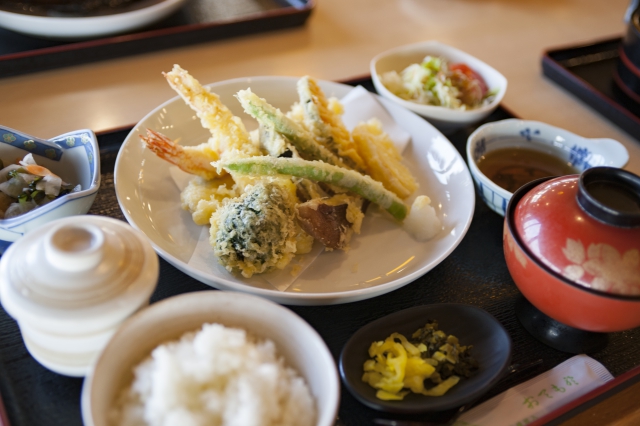 Set meals based on fish such as sashimi set meal, boiled bones of fish set meal, and filling tempura set meals, fried chicken set meals are available.